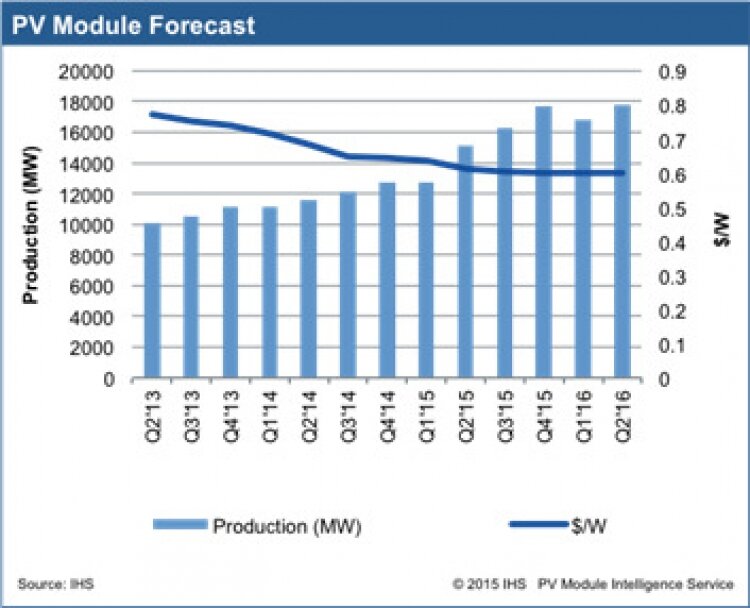 The solar energy has been hot these years,however market research firm IHS has forecasted a slowdown in global solar PV demand growth in 2016 but the market is expected to reach around 65.5GW, compared to 58.7GW forecasted for 2015.

Continued strong demand in China and the US is supporting global growth of 33% over 2014 but the growth rate is expected to slow to around 12% in 2016.

Heading into 2017, IHS believes the expected reductions in the US ITC at the end of next year would impact global PV growth as utility-scale project development in 2017 will lead to a predicted 7.8GW decline in annual installations.

Edurne Zoco, senior manager and principal analyst, IHS Technology said: "Global PV demand for 2017 will slow, which will adversely affect module ASPs and margins in the second half of 2016. There will be some build up of inventory, and module price declines will be much heavier than they were in 2015 and during the first half of 2016. A slump in global PV demand in 2017 looks increasingly likely, as the United States is expected to suffer a major decline in 2017, following planned significant reductions in the country's investment tax credit."

In the near term, IHS expects strong PV demand and record PV module production and shipments, which are expected to prevent prices from falling in the first half of 2016.